So easy and so delicious! Pre-heat oven at 400 f. On the stove over medium heat put your butter in an iron skillet and melt it before adding the salmon. Then add the spices evenly on the salmon and with a spoon pour the melted butter over completely covering the salmon. Bake in the oven for approx. 15 minutes. I used a piece of fish that was exactly .75 pounds so it was almost a pound.
1 Pound Salmon (wild caught)
2-3 Tbsp butter
1 Tsp garlic powder
1 Tsp onion powder
1/2 Tsp white pepper powder
1/2 Tsp salt
I did make asparagus and onions to go with because it's so fast and easy. I do love the cauliflower rice with it also. If you have the extra time it is well worth it!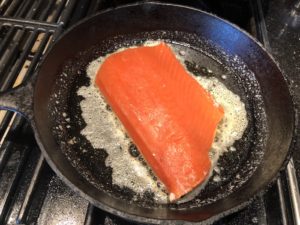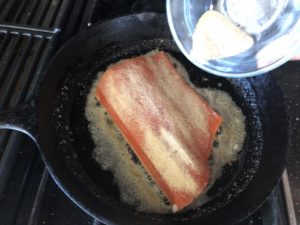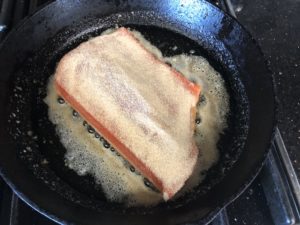 Don't forget to pour the butter over your fish keeping the seasonings from burning.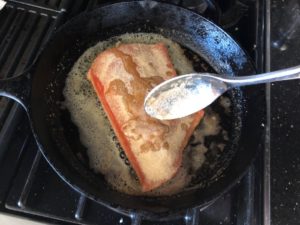 Don't leave any of the spices dry, make sure to get it all covered and smothered.