I have had this one on my list of  keto dinners to make. I thought it would be fun to completely switch it up. So instead of using carrots and peas, I used celery and onions! I like the veggies in my shepherd's pie more chunky but this is your dish to do as you wish. Let me know what you think in the comments below and happy cooking!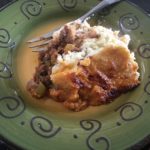 Print Recipe
Keto Shepherds Pie
Instructions
Pre-heat oven to 375 degrees and cook for 45-50 minutes.

I started by chopping up the celery and onions. Cook the veggies in bacon fat but you can use what you have on hand.

I let the onions cook for a few minutes before adding celery and garlic. Once all of that cooks for a few minutes add the meat and cook till browned and then add broth in and let that cook for about 10-15 minutes, until it condenses and then add the tomato paste in and stir until well combined.

Add the arrowroot starch, mix it in and let it bubble before turning off the heat and setting aside. 

Steam the cauliflower before putting it in blender! Once you have done this add in the 2 cups of parmesan, 2 egg yolks, stick of butter and the spices that you want. This will not take long at all.

Save some parmesan to top it before putting it in oven!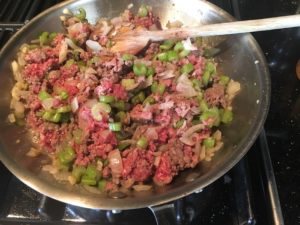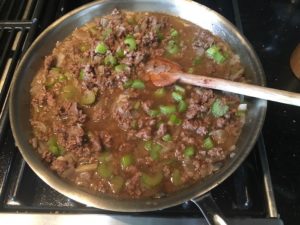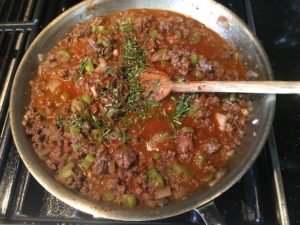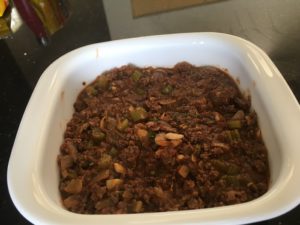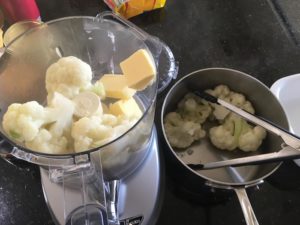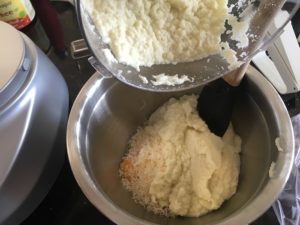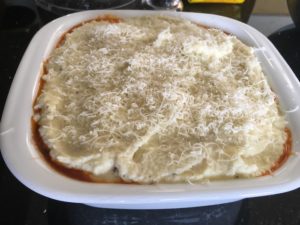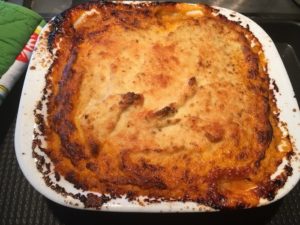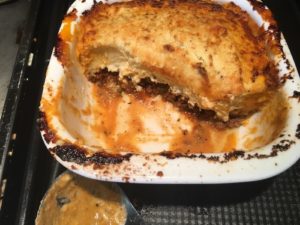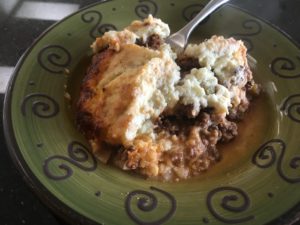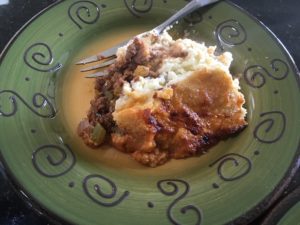 Don't forget to pig out keto style!