This is a must-make recipe. This is the best keto pancake recipe and will be a family favorite!
What you will need
4 tbsp coconut flour
1 tbsp Lakanto Monkfruit 1:1 Sugar Substitute (Golden)
1 tsp baking powder
1/2 tsp baking soda
1/2 tsp cinnamon
4 eggs
4 oz cream cheese
1/2 tsp vanilla
Directions
Combine wet ingredients, mix well then add in your dry ingredients and whip it up! Your batter will thicken up. I like to use only a teaspoon of gee or coconut oil in the pan for cooking pancakes. I have learned the more oil or butter you use, the more your pancakes will soak up the oil while it cooks. You'll want to cook on a lower heat then you would normally because keto pancakes tend to take longer to cook in the middle and can burn on the outside if the heat is to high.
This recipe will also make the best keto waffles! If you're using a waffle maker, let it cook a minute or two longer then normal. This is the fastest and most efficient way to make pancakes for when you're in that rush. No waffle maker? Do it the crepe way, pour a little batter and tilt the pan around in a circle to let the batter spread out evenly.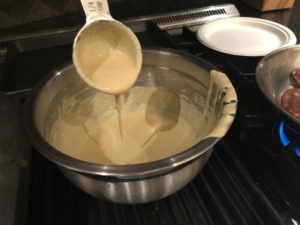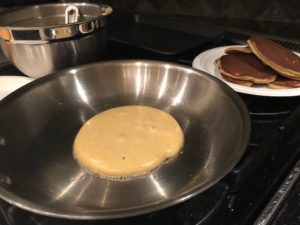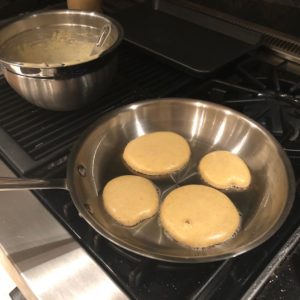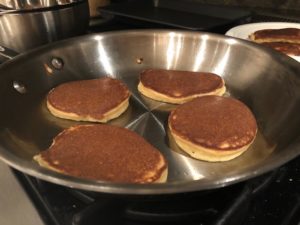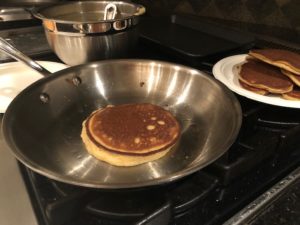 Don't forget to pig out keto style!