These are finger licking good! Whether you like 'em thin and crispy or thick like a toasted bun, this low carb recipe has you covered. If you want them thin, simply put the mix on parchment paper in the desired shape and let the heat do the rest. If you want them thick like a bun or bagel simply put the mix in a contained cooking dish to allow them to rise and puff up. A muffin top pan or a donut pan works great!
Bake at 350 for 20 minutes. For the top and bottom bun I used Trader Joe's everything seasoning, or use the mini-recipe below to make your own out of whatever goodies you have in your spice cabinet. Sprinkle the seasoning on the buns before baking so it toasts up nicely and sticks to the mix.
What you need
2 cups mozzarella shredded
1 cup parmesan shredded
2 eggs
1 Tsp onion powder
1Tsp garlic powder
Salt and pepper to taste
Everything seasoning
1 Tbsp white sesame seeds
1 Tbsp black sesame seeds
1 Tbsp poppy seeds
1 Tbsp dried minced onion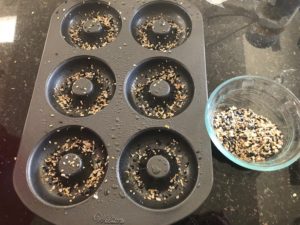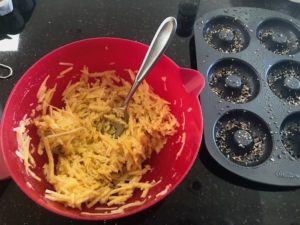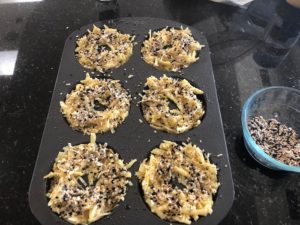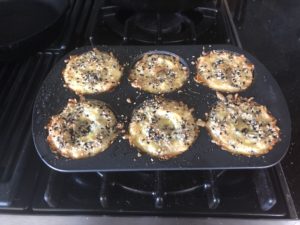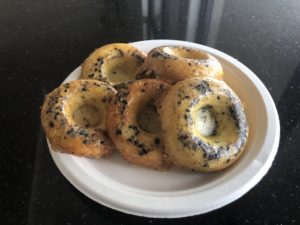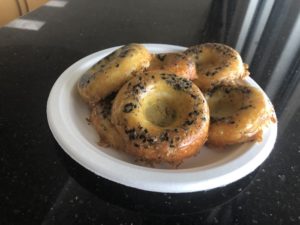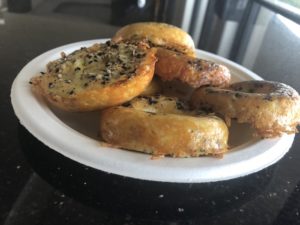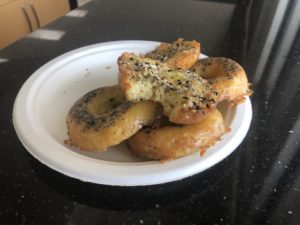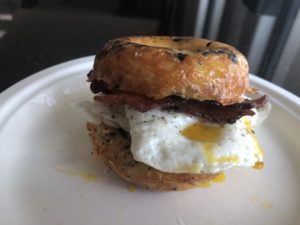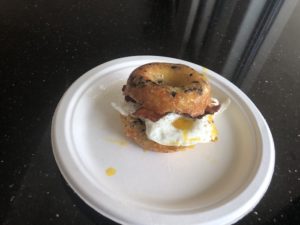 Donut pan works great for bagels!