The seasoning
1 Tsp brown stevia =  4 carbs
1 Tbsp paprika
1/4 Tsp chili powder
1/4 Tsp garlic powder
1/4 Tsp onion powder
1/2 Tsp salt
Sprinkle of cayenne
Pinch of pepper
Mix that up then mix in your almond flour
1/2 Cup Almond Flour Blanched  = 4 carbs
1 Cup mozzarella
Put all ingredients in a pot over medium heat and stir until forms a dough. Roll it out as thin as you want, the thinker it is the more it will be like flat bread, which isn't bad either. I wasn't sure if it would melt as it baked so I left room around them just to make sure and as you can see they were fine, so put them as close as you can to fit more on.
Bake for 9-20 minutes at 350 degrees then if you want it even more crispy broil make sure to keep an eye on it! I have yet to try frying them, and not sure if that would work,  just remember the thiner they are the faster they cook!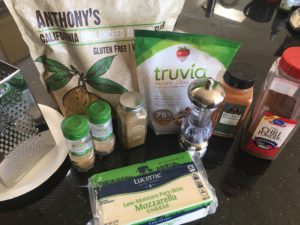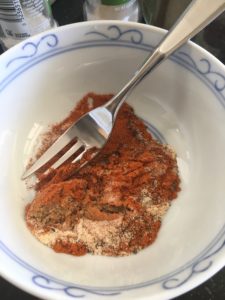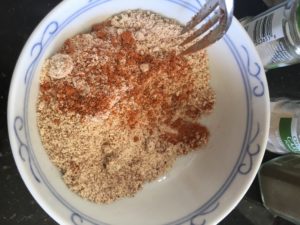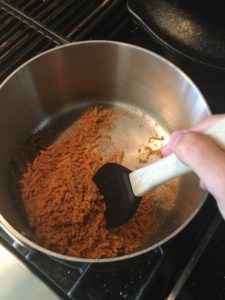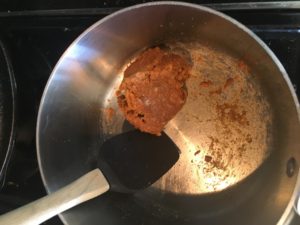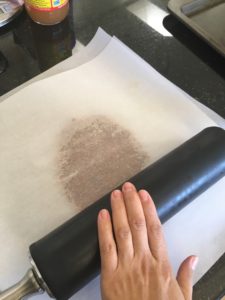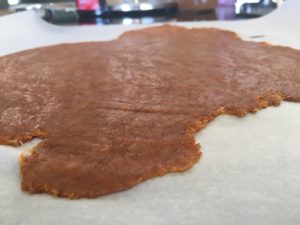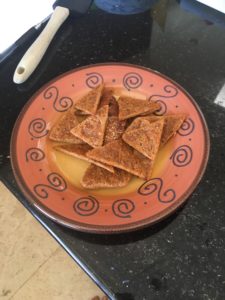 In all 8 grams of carbs for a plateful of bbq chips. Take out the stevia and it's 4 carbs. Maybe there is brown sugar extract? Or maybe maple extract would go good? Let them cool completely and they will have a better crunch! Have fun with this and pig out keto style!