This pie is so deliciously good that you may want to make more than just one! This recipe makes two, 4in pans but of course you can use a 8in spring pan. You can easily double this recipe and it will still be lower carb with no bad or funny after taste. Although I would not double the stevia or monk fruit exactly only because those sweeteners I found to mess things up if you over do it so I add them to taste.
I have noticed in so many recipes there is always so much erythritol sweetener being used and I always seem to cut it by half and add monk fruit or stevia to make up the full body of what a normal sweet treat should taste like. I like it when I can eat a dessert and not get a weird or bad after taste. This delightful pie is exactly that. Let me know what you think in the comments below!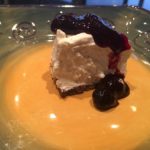 Print Recipe
Keto Vanilla Cream Pie
Instructions
Bring the blueberries and vitafiber to a boil for about 5 minutes. Whisk the water and xanthan gum together before adding to the sauce. Let cool at room temperature.

Make the crust by adding the dry ingredients first then mix in the melted butter and push in at bottom of the pan or pans you're using and set aside.

Then mix the heavy cream with the sweetener first till forms soft peaks and than add in cream cheese, vanilla, monk fruit and stevia and mix up well. Once you have that ready, pour on top of your crust and freeze for and hour.
Notes
These were tiny little NO BAKE pies as you can see in pictures.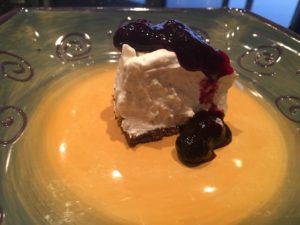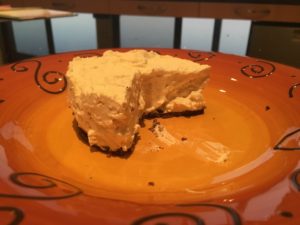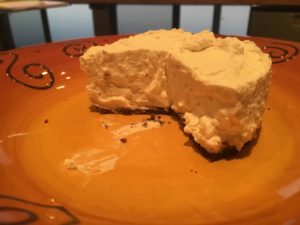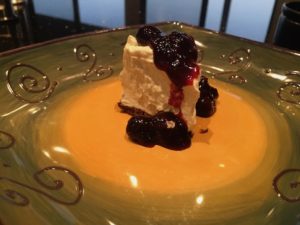 Pig out keto style!