Keto Stuffed Cheesy Bread
The fathead cheesy bread that comes with a twist so mix it up and do as you wish! This little piece of heaven is better then any other stuffed bread I've ever had.
Instructions
Directions

To make the dough, heat the cheese and almond flour in a pan (you do not need a double boiler) to medium heat and stir until it forms a dough like substance, then place the dough on parchment paper, you will also need a piece for the top too. Then roll it out how you like. Add all your favorite ingredients. After you roll it up with all your favorite goodies, butter the top and add some spices that you like!

For the filling you can make it up as you go, I used onions, broccoli, bacon, parmesan cheese and for the seasonings on top I used a sprinkle of garlic, pepper, basil, paprika, parmesan and there you have it! Cook 25 minutes at 350 degrees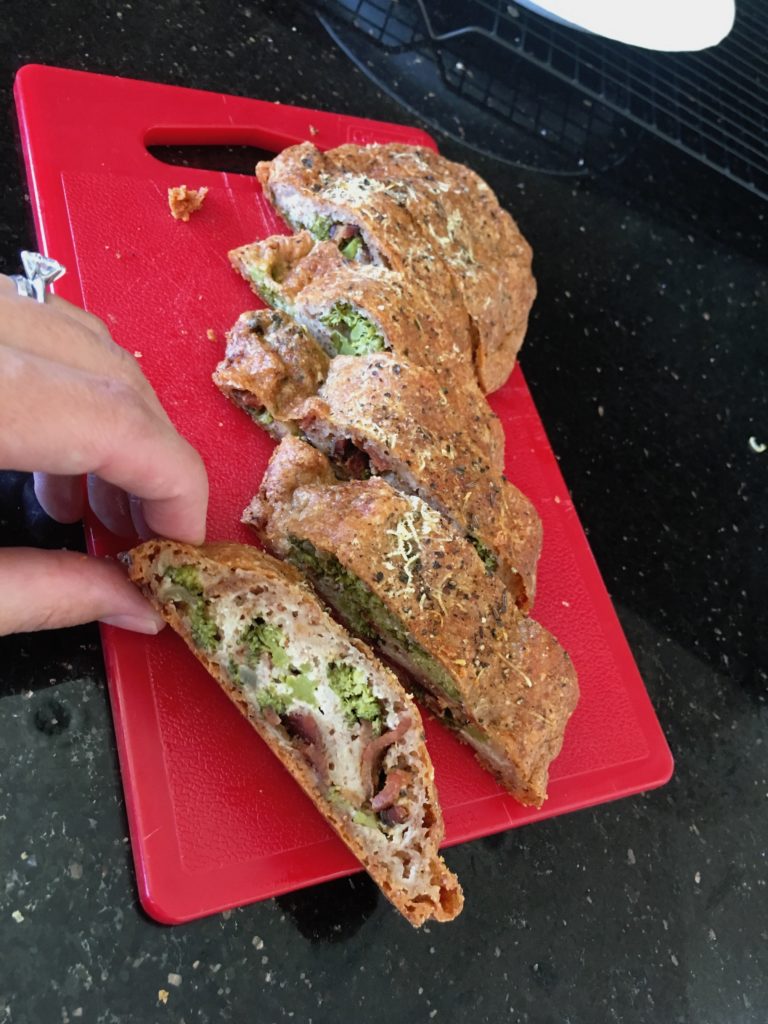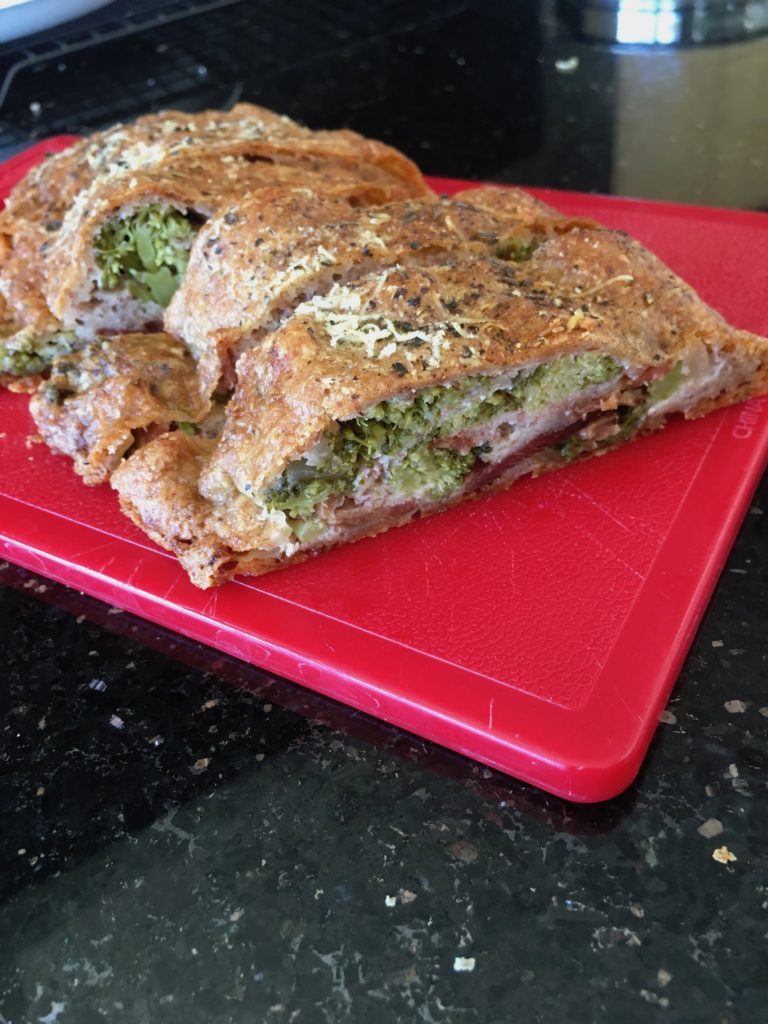 Stuffed with bacon, cheese, broccoli and sautéed onion.