Sugar cookies are a tradition in my family. I'm sure most of you out there on this diet have found how hard it is to make keto sugar cookies, or any cookie for that matter. I have made it my mission to make this keto no sugar recipe as healthy as possible while maintaining a sugar cookie taste and texture. After a lot of experiments, I'm pleased to tell you that I've found a way!
This low carb no-sugar recipe doesn't crumble like most cookies you'll fine out there in the keto world of baking. You'll be so happy rolling out this dough and cutting out the cookies. It will feel like you have your holiday tradition back! Enjoy what keto has to offer while enjoying the traditional baking time with the family. Plus, you're doing something good to help make good gut bacteria. These keto cookies only get better days later!
Want to know how many carbs one cookie holds and the Cookie Carb Comparison?
Happy holidays and God bless!
What you need
2 Eggs
1/2 Cup salted butter soft
1 and 1/2 Tbsp vanilla
4 Oz cream cheese
1 Cup VitaFiber
1 Tbsp baking powder
1/4 Cup  Monkfruit Natural Sweetener
1 Cup Almond Flour Blanched
1 and 1/2 Cup Organic Coconut Flour
Directions
Pre-heat oven to 350. Baking time is 10-15 minutes depending on how thin or thick you desire.
Start with mixing the wet ingredients. In a separate bowl add all the dry ingredients. Pour the dry ingredients into the wet and mix with a spoon until it forms a dough. Put the dough in the freezer for 15-30 minutes to chill before rolling it out. You can also leave the dough in the fridge for about 5 days if you want to plan ahead for cookie baking day, or if you just want several days of fresh-out-of-the-oven deliciousness.
One tip for this recipe is to not transfer the cookies after you cut them out. It's much easier to roll the dough out and cut the cookies on a piece of parchment paper. Cut the shapes and pull away the dough from in between the cookies. Then simply lay that set of cookies on the desired pan and pop in oven. Keep in mind the pan you'll use for the cookies and how you roll them out so you can get the most cookies on the pan. Another tip is to set the leftover dough in the freezer in between the bake times so that it makes it easy to work with.
If the eggs you're using are larger than average, then you may need another Tbsp coconut flour. The dough shouldn't stick to the parchment paper. If it does then that means you'll need a bit more coconut flour.
Note: When buying the VitaFiber you'll get free shipping if you buy 3! Plus the 20% discount.
Don't forget to make this delicious Keto Butter Cream Frosting.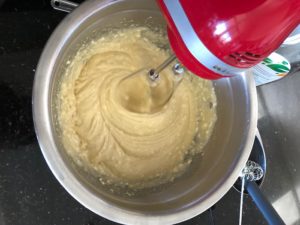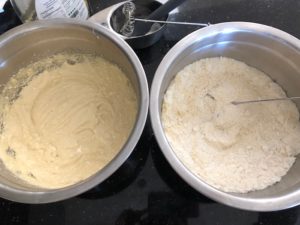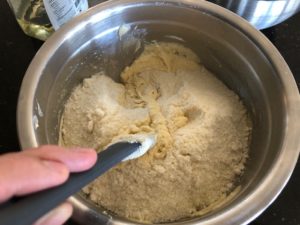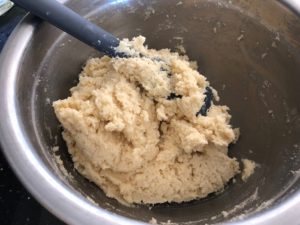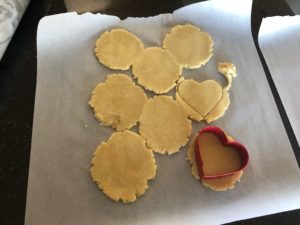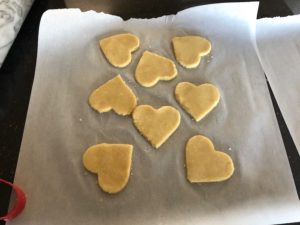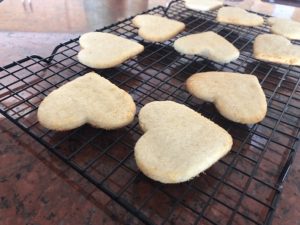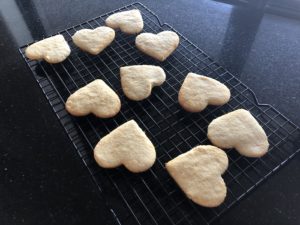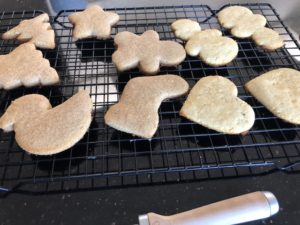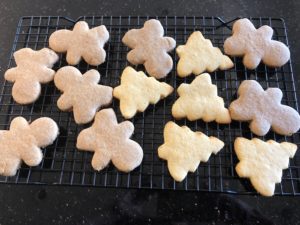 Happy Holiday's and have fun pigging out keto style!