Dorito seasoning
2 Tsp onion powder
2 Tsp cheddar cheese powder
1 Tsp garlic powder
1/2 Tbsp paprika
1/2 Cup Almond Flour Blanched
Mix all of the seasonings with the almond flour then put in a pan and mix with the cheese on medium low until it forms a dough. Roll it out as thin as you like it and the time will vary depending on how thin you have it. From 9-20 minutes at 350 degrees.
1 Cup cheddar cheese
1/3 Cup parmesan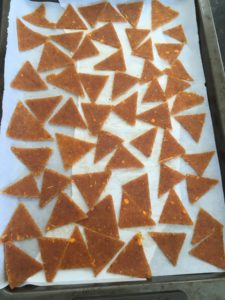 Enjoy this delicious keto cheesy Doritos!